Board and Train: General Info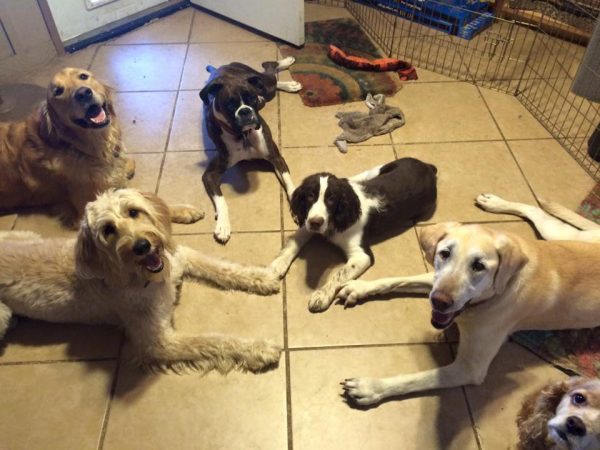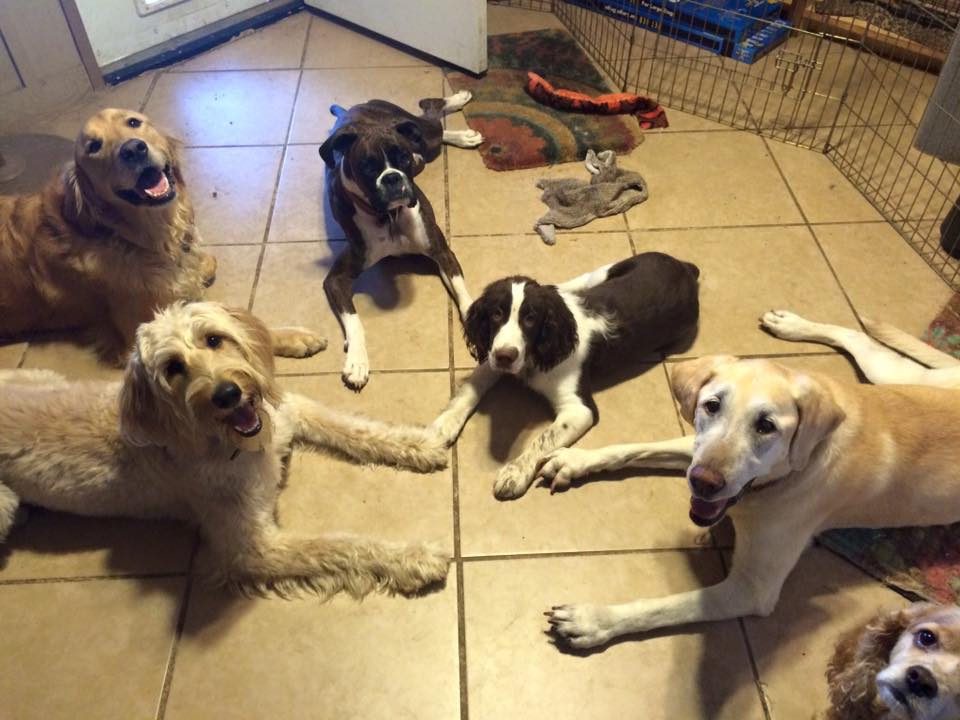 Fido's Finest Dog Training has a phenomenal Board and Train Program.  In fact, it is our most popular program. It is a customizable two to four week doggie boot-camp where your dog comes to live in one of our trainer's homes. He will train daily as we focus on the commands most important to you. Since the training is done in a home environment, your dog will get great socialization and "real life" training. In-home training will transfer better to your home when compared to a facility. We focus on chewing, mouthing, potty training, jumping and all of the basics on a daily basis.  Basics include, but are not limited to, manners/behaviors such as leave-it, drop-it, sit, down, stand, come, stay, walking manners, counter surfing and not jumping on you or your guests.
We will work through the challenging beginning stages of training and the tedious repetitions required for success for which you may lack the time or patience.  The Board and Train program is perfect for puppies, dogs that need professional intervention or for fine tuning the basics for busy owners and families on vacation.  Your dog will be trained by us but will listen to you!
How it works/What the program includes:
Multiple sessions per day
Socializing with other people and dogs
Daily exercise, play and nap periods for recharging
Immersive learning – your dog will live in a controlled environment where every decision is guided and reinforced
Outings to dog friendly establishments for generalizing (Basic and Advanced Camps only)
Updates and photos so you can stay in touch
Loved and looked after 24 hours a day
Treated as part of the family!
2 Week Mini Camp – Get a great start on the basics or spruce up old skills.
3 Week Basic Camp – Includes Mini Camp, plus adding advanced skills, heavy distraction work, problem solving, behavioral issues, with at least two outings.
4 Week Advanced Camp – Includes all of the above, plus extensive focus on performing the behaviors with higher distractions and in multiple environments, with a minimum of 3 outings. Great for potty training, therapy dog training and dogs with behavioral issues.
List of outings for Advanced include but are not limited to:
Restaurant patios
Nature preserves
Parks
Dog Friendly stores and shopping centers
Call or e-mail for tuition rates
Board and Train: Perks
F

ollow up in-home private lessons discounted to $90 (normally $150)

50% off of group classes for 6 months
Free 1 hour session on pickup with you and your dog working together
You will receive a report card and handouts that reminds you of what your dog is capable of doing after training
Board and Train: Requirements
Dogs must be up to date on all vaccinations
Dogs must be crate trained (no excessive barking in crate)
Must have up to date flea/tick and heartworm meds – we can administer them if they are due while in our care
No aggression with any animals or people
Dogs who are over 10 months must be spayed or neutered
Did you know?
The best "trained" dogs in the world work in service for their human companions. Police dogs, military dogs, therapy dogs, dogs that lead the blind and dogs that detect seizures in children. Before these dogs could live in their forever homes and serve alongside police officers, soldiers, the elderly and children, they first lived with a trainer. At Fido's Finest we believe your dog deserves nothing but the best!