Owner, Dog Trainer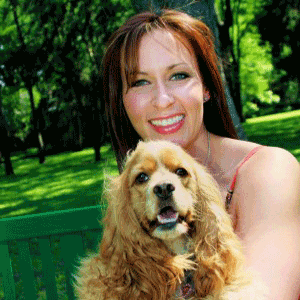 Certified Professional Dog Trainer-Knowledge Assessed & member of Association of Professional Dog Training.
Casandra believes dog training can be fun and easy, while following a science based approach. Her goal is to keep our four legged furry friends out of the shelters and in our homes.
A lifelong animal lover, Casandra has been able to make her passion a career. Long before she was working with dogs she was volunteering at The South Texas Bird Sanctuary and South Texas Primate Rescue. She learned early how to read and change animal behavior that crosses many species.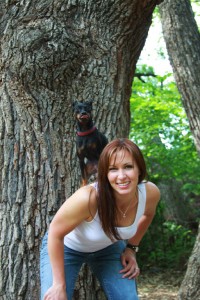 As a certified professional dog trainer and member of the Association of Professional Dog Trainers, Casandra continues to strengthen her knowledge by attending training seminars taught by the best in her field. (Dr. Ian Dunbar, Victoria Stillwell, Patricia McConnell, and Sophia Yin, to name only a few).
She has been training dogs and their people for over 13 years. She graduated from the University of North Texas; with a BA in Applied Behavior Analysis in 2003. Furthermore, she has experience working with Autistic Children using behavior modification programs and has also worked with children using horse therapy, (Hippotherapy). She has clicker trained llamas, a ferret and a few cats. In addition one of her dogs trained for and appeared in a TV commercial. Casandra has even thrown a few doggie birthday parties.
Casandra trained many trainers for several stores owned by a national pet store chain, taught hundreds of group and private lessons for thousands of dogs, and continues to train dogs in their homes and hers. She says, "It is fantastic to be able to do for a living what you truly love."
Casandra lives in McKinney,TX with her husband, 2 adorable sons, a cocker spaniel, a cat, a tortoise, and a few fish too.