Dog Trainer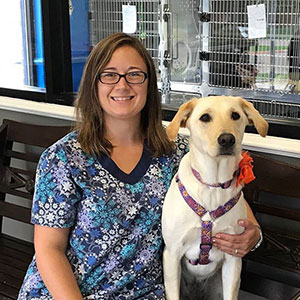 Audra is a Certified Professional Dog Trainer (Knowledge Assessed) and member of the Association of Pet Dog Trainers (APDT).
Audra has had an interest in dog training since childhood. She started out by setting up homemade agility courses for the family German Shepherd in the living room and teaching her pet rabbit to fetch. She grew up in Northern Illinois and studied animal behavior and environmental conservation at Knox College. She graduated in 2009, moved to Chicago, and started her career with animals at a luxury pet resort for dogs and cats. That career led her into a 6-month dog trainer certification program and relocation to the DFW area.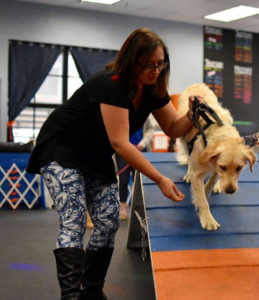 Audra truly loves helping people realize their dogs' full potential through reward-based, positive training. She believes that training should be a fun bonding experience for both people and dogs. In addition to obedience and behavior modification, Audra has also recently discovered a passion for dog sports- she is having a blast training her own dogs in Agility, Rally-O, and Competitive Obedience!
Audra lives in Irving with her husband, Matt, and their five pets. They have three dogs (two Alaskan Klee Kai and a Lab/Golden mix) and two cats. She is a valued member of Fido's Finest Dog Training team bringing her impressive skills and experience to the team!
Audra covers the areas of: Irving, Grapevine, Coppell, Lewisville, Carrollton, Farmers Branch, Addison, Las Collinas and Dallas in Texas.